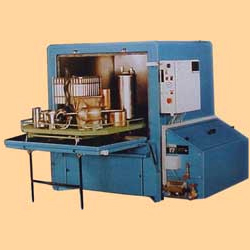 ROTATING JETS DM-005
The Aditron DM-005 washers are designed for the spray cleaning of medium and large sized heavy parts and for heavy duty or high productivity jobs.
The Aditron DM-005 washers avoid all the drawbacks which arise from the use of a rotating platform for heavy parts and in addition give faster and more efficient cleaning plus a fully usable and accessible platform – basket.
The operating principle is based on rotary jets rotating through a specially designed manifold with four spray bars with special pattern nozzles. The revolving movement ensures a perfect cleaning of the parts.
Aditron Degreasing Cleaning & Washing Machines System are made to order
---
ROTATING JETS DM-008
The cabin is made from sheet metal reinforced and welded on a rigid tubular frame. The front side, the door and the covers are stainless steel. The tank is insulated and protected with rust free panels.
The pump is located on the one side while the filtering system is on the opposite side both easily accessible from outside for maintenance. The filtering system is fed by gravity and consists of four elements for gross soil and one of large dimensions to retain fine solid contaminants.
The Rotating Jet washers are manufactured in five different size models or with air operated vertical door and load platform.
Aditron Degreasing Cleaning & Washing Machines System are made to order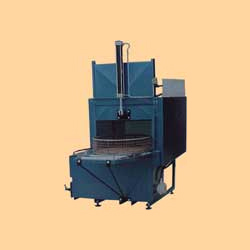 ---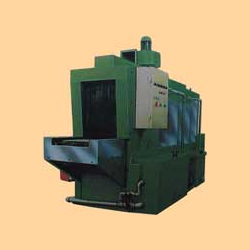 CONVEYORISED Degreasing DM – 019
The ADITRON 2 to 6 stage spray washing cleaning and degreasing systems – washers are designed for continuous operation jobs and can be single or multi stage. That makes the tunnel system suitable for many applications even if a diversified spray process is required for difficult-to-clean parts or for mass-production.
The tunnel system is based on the pass-through principle and is not influenced by the length of materials to be treated. If desired a dipp stage with Ultrasonics can be added for soaking application.
Aditron Degreasing Cleaning & Washing Machines System are made to order
---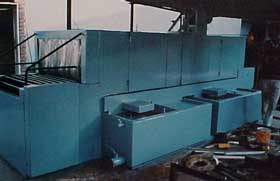 DM-53 : Conveyor System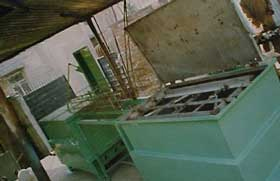 DM-54 : Dipping + Dunking + Agitation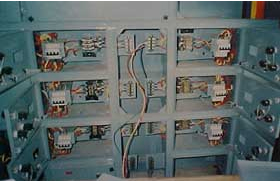 DM-55 : Panel of Conveyorized Machine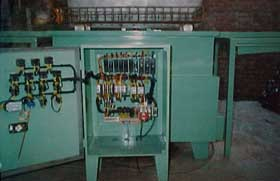 DM-56 : Control Panel of Dipping Machine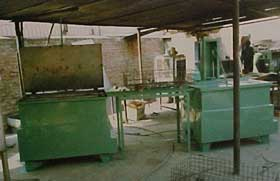 DM-57 : Two Dipp Systems inline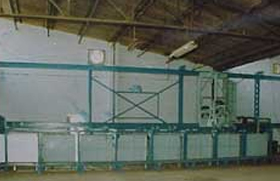 DM-58 : Multi Stage Transporter
DM-59 : Three Stage Conveyor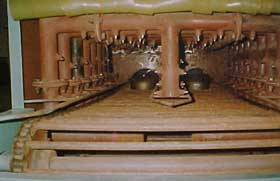 DM-62 : Inside View of Conveyorized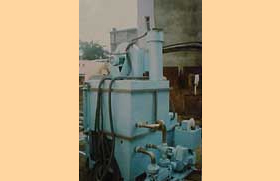 DM-65 : Rotating Jets High Pressure
DM-66 : Curtain of Conveyor System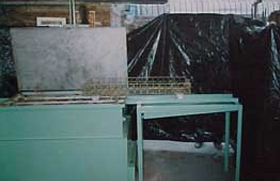 DM-67 : Dipping with Loading Stage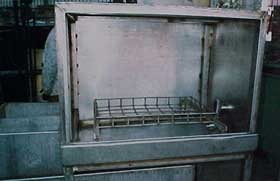 DM-68 : Single Stage Rotary Jets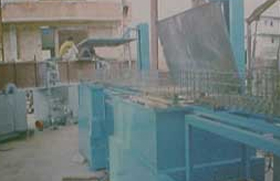 DM-69 : Two Stage Vapo Dipp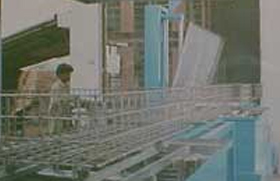 DM-70 : Vapour Degreaser with Basket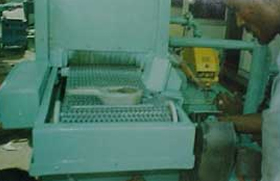 DM-73 : Conveyor for one Piece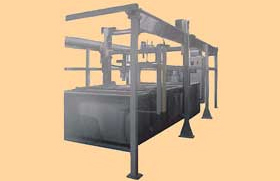 DM-075 : Multi Stage Transporter Type Dipping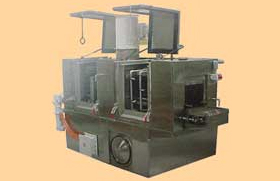 DM-76 : Stainless Steel Conveyorised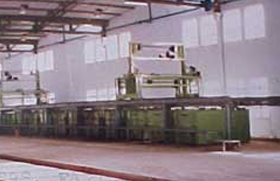 DM-077 : Multi Stage Phosphating Transporter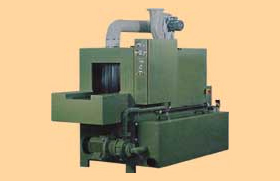 DM-029 : Small Conveyor
Robust – Heavy Duty Body / Structure
The ADITRON rotary jets high jet pressure spray washing machine is designed to wash / degrease and rinse components in a single cabinet. Robustly fabricated from 6 mm mild steel plate, the machine comprises a front loading wash cabinet located over heated media sumps with manual or a pneumatically actuated optional – vertical sliding door to the front. Electric heating is standard.
Energy Efficient
As far as possible the complete resoirvoir of the machine is insulated with 50 mm mineral / glass wool slabs held in position and protected by an outer skin of 20s gauge, galvanized sheet metal, finish painted with metal primer and 2 coats of final painting – to customer specifications.
Enhanced Performance of ADITRON Rotating Jets Machine
Cleaning / Degreasing / Washing is achieved by direct & indirect impingement of high pressure media, hot (70-80° C) your selected detergent solution, delivered at a nominal 4 – 5 bar pressure by means of spray arms rotating around a mesh basket containing the compnents – the parts to be cleaned. The imported stainless steel nozzles with Vee pattern jetting is fitted to the spray arms, set in line such that the sprays merge to provide all round coverage as the spray arms rotate – as explained in the photograph Schematic Spray Pattern of the Aditron Rotating Jet Machine.
The upper spray rotating arm that jets from above and all sides, has a slow rotary motion, achieved by means of a leakless coupling and a gear drive. The slow rotation motion aids jet penetration, eliminates shading and generally improves cleaning efficiency. The jet driven lower spray arm is located beneath the load bearing rails and jets upwards to clean the underside of components.
Carrying the Components in Heavy Duty Baskets with Wheels
Load bearing rails within the ADITRON machine are aligned with similar rails located on an external fixed platform or mobile trolley for basket bogie transfer, alternatively, roller track may be fitted in the rails. Nominal load weight for manual transfer is recommended. This can be increased dramatically. (Optionally, power load transfer is available at extra cost).
This design overcomes all problems faced by the customers in the rotating Basket plants of rotating loaded heavy basket – stopping at location and loading unloading problems – this design is faster – more effective – efficient.
Filtration
Return flow filter baskets are fitted as standard with the option to fit in line particulate filtration between the pump and the jets with filteration system attachment elements available from 800 microns to 10 microns.
Oil Skimming
A Motorised skimmer or Special type oil skimmer is offered to the wash sump to periodically remove surface oil contamination from the cleaning solution.
Steam / Fume Extraction at extra cost – if required
Steam extraction by means of a bifurcated fan is fitted as optional or a condenser unit may be fitted.
EFFICIENCY
Efficient cleaning is achieved by direct and indirect impingement by high volume hot detergent, delivered under high pressure from rotating spray bars. These contain VEE pattern jets which merge the spray to ensure 100% coverage of the washing space. High heat input gives rapid heat up time and fast temperature recovery. Components rapidly FLASH dry on removal from the ADITRON machine.
LOW RUNNING COSTS
Efficient insulation of the reservoier and total covered unit outer surfaces keeps heat inside cabinet, with heat loss during load/unload operations being prevented by a shed plate covering the integral sump. The machine uses a recirculating hot water system containing as little detergent keeping chemical costs low.
CONTROLS AND ANCILLARY EQUIPMENT
ADITRON Degreasing / Washing / Cleaning Machines are supplied complete with a fully wired control panel containing safety features with relays, contractors and cycle timers. The panel door houses an interlocking isolator, cycle start and emergency stop button, on/off heater switch and indicator lights. On most machines standard fittings include temperature control, temperature and pressure indicator gauges, a 1½ sump drain valve, a large clean-out door and a removable perforated return flow filter.